Skip to product information
Cookies & Cream Cake
Order today and receive it by: 2days - 4days
Heads up: You may add a FREE gift note and/or schedule a future delivery in cart!
Satisfy your sweet tooth with this heavenly Cookies & Cream Cake! At its heart is our moist chocolate cake, a canvas for the sweet symphony that follows. We generously crown it with a rich and velvety vanilla buttercream, where crunchy bits of Oreo cookies are skillfully blended. These decadent surprises create a delightful contrast in every bite.
The cake is elegantly adorned with an Oreo crumb layer around its sides, adding a delightful touch of texture and flavor. And for the grand finale, it's crowned with an entire Oreo cookie, an irresistible homage to this beloved treat.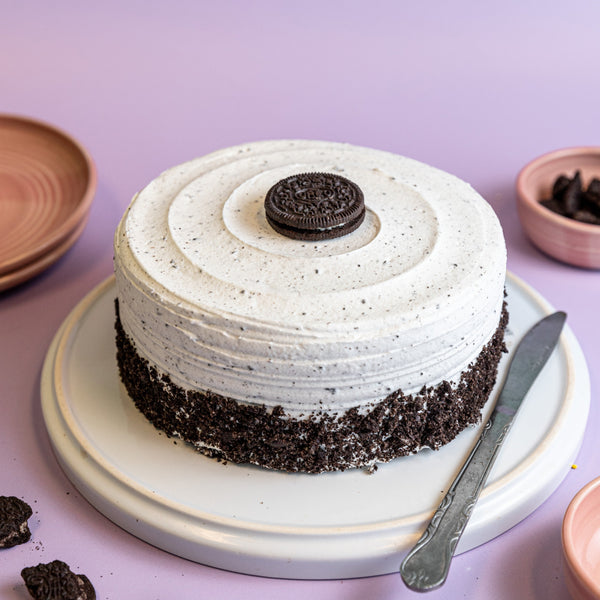 Cookies & Cream Cake
$95.00