Skip to product information
Gluten-Free Brownies
Order today and receive it by: 2days - 4days
Heads up: You may add a FREE gift note and/or schedule a future delivery in cart!
Who says gluten-free can't be sensational?! Our Homemade Gluten-Free Brownies are made with the finest and freshest ingredients. With each brownie bite, crafted using our exclusive gluten-free flour, you'll discover a new dimension of deliciousness that will leave you craving for more!
Our Gluten-Free Brownies will arrive in an awesome box—perfect for gifting yourself, or a chocolate lover in your life.

Kosher. Gluten-free.
Includes an assortment of individually wrapped brownies -
Gluten-free Ultimate Chocolate Overload
Gluten-free Salted Caramel Fudge
Gluten-free Fudgie Chocolate Chip
Gluten-free Funfetti Blondie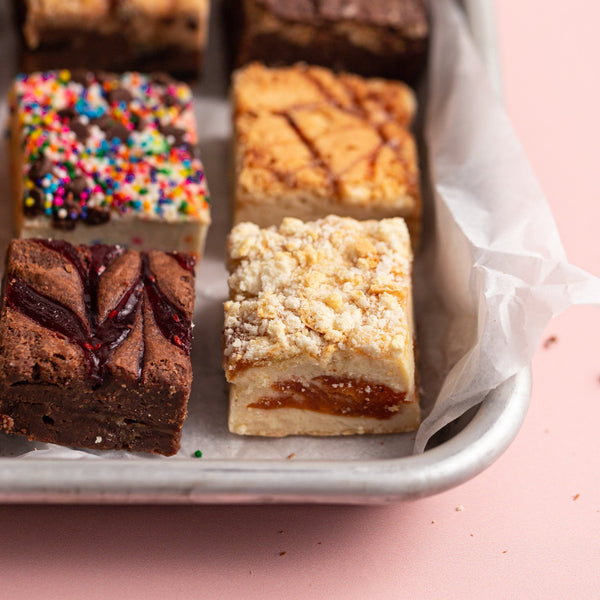 Gluten-Free Brownies
$44.00