Skip to product information
Ultimate Malt Balls
Order today and receive it by: 2days - 4days
Heads up: You may add a FREE gift note and/or schedule a future delivery in cart!
Treat yourself to these luxurious Ultimate Mal Balls, blissfully cloaked in luscious dark, milk and white chocolate, and topping it all off with a stunning marbled finish. Each bite of deliciousness is like a work of art. You'll be sure to impress your taste buds!
Each tube is filled with approximately 1 pound.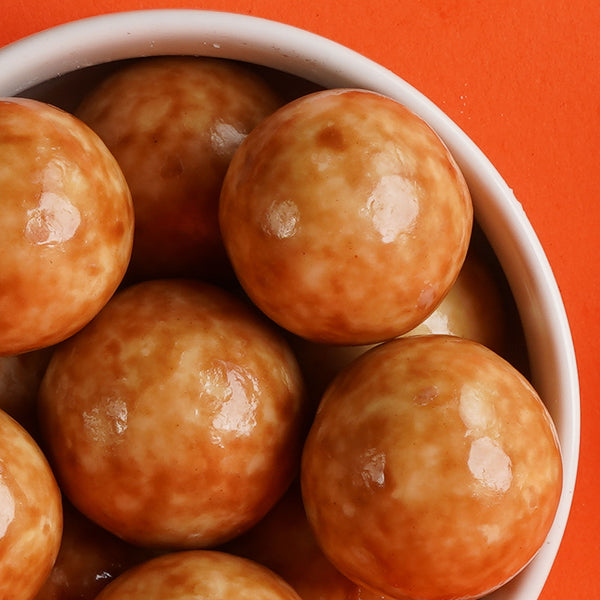 Ultimate Malt Balls
$18.00