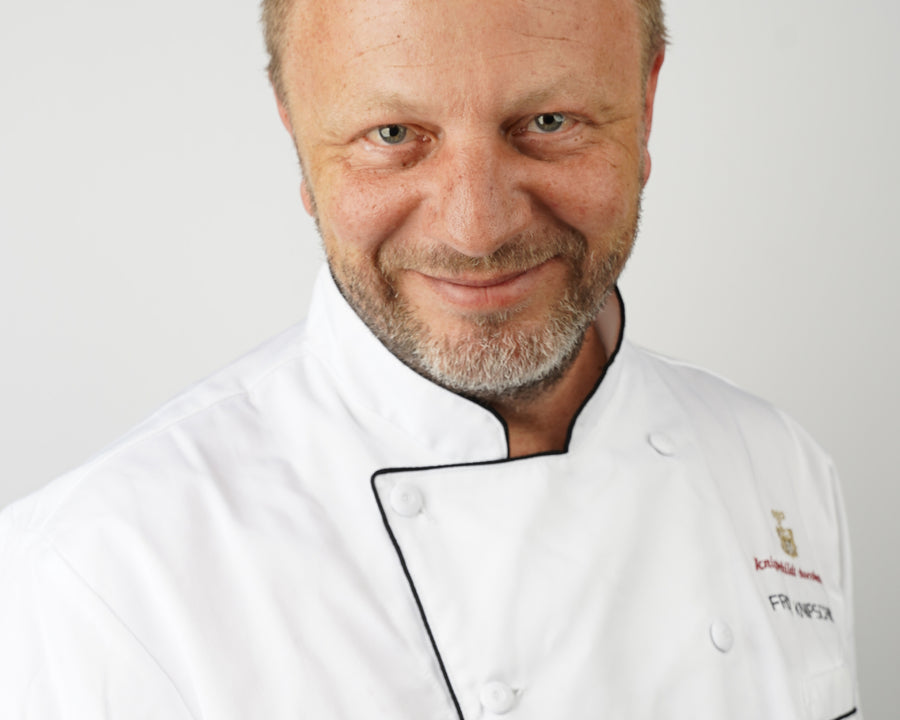 Chef Fritz
We have collaborated with Master Chocolatier, Fritz Knipschildt, to create one- of-a-kind chocolate works of art. Most of his products will only be made in limited editions.
Chef Fritz was born in Denmark, where he got his start in the confectionery industry. He has been highly awarded at numerous national and international food competitions, and is frequently showcased on national TV stations such as The Food Network, as well as featured in The New York Times, The Wall Street Journal and The Oprah Magazine.
Chef Fritz combines exquisite, old European craftsmanship, intriguing avant-garde flavors and handpicked natural ingredients to create each and every one of his masterpieces.
Here at Chocolate.com, we have a few of his creations made exclusively for our customers, with many more in the works!