Skip to product information
Jumbo Peanut Butter Cups
Order today and receive it by: 2days - 4days
Heads up: You may add a FREE gift note and/or schedule a future delivery in cart!
Our Jumbo Peanut Butter Cup is the perfect treat for any sweet tooth! Our Cups feature 2x the mouth-watering peanut buttery goodness of your average cup, coated in the creamiest and richest chocolate and topped with M&Ms, Caramel Drizzle or Chocolate Chips. These decadent and delicious Cups are sure to blow your mind! 
Our Jumbo Peanut Butter Cups will arrive in an awesome gift box—perfect for gifting yourself, or a chocolate lover in your life.
Kosher.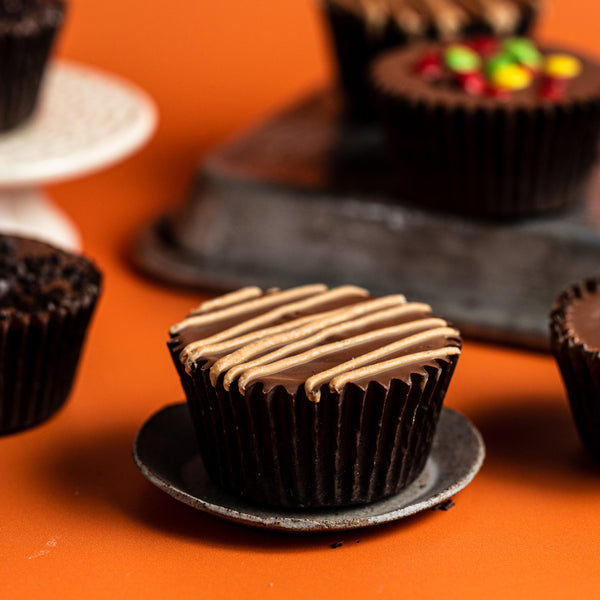 Jumbo Peanut Butter Cups
$65.00