Skip to product information
Chocolate Mousse Cake
Order today and receive it by: 2days - 4days
Heads up: You may add a FREE gift note and/or schedule a future delivery in cart!
At the heart of this creation lies a whipped chocolate mousse, an ethereal cloud of pure cocoa delight that's simultaneously light and rich. It's nestled between delicate layers of chocolate cake, adding a subtle contrast in texture and a perfect balance to the ensemble.
The entire masterpiece is generously enrobed with a luxurious chocolate ganache frosting. This frosting not only ties the elements together but also imparts an impossibly rich and decadent flavor that lingers on your palate.
Our Chocolate Mousse Cake is a celebration of chocolate in its most elegant form. Whether it's a special occasion or simply a desire for a moment of pure indulgence, this cake promises to take you on a luxurious chocolate journey like no other.
*Please note cake crumbs will be present on the sides to protect cake exterior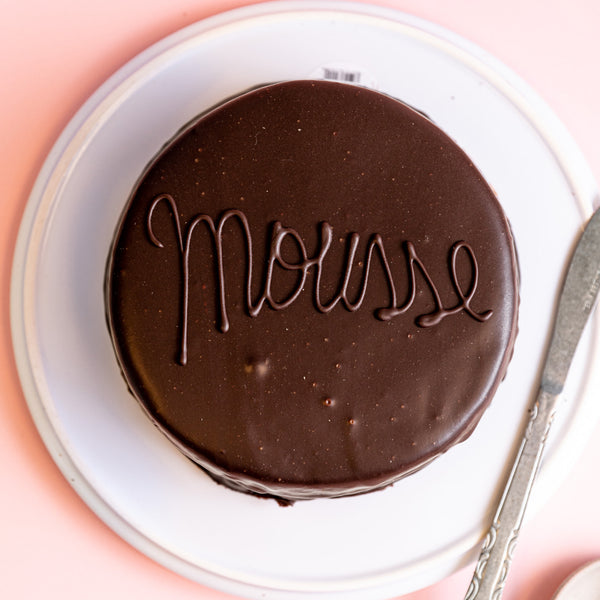 Chocolate Mousse Cake
$95.00