Skip to product information
Marshmallow Clouds
Order today and receive it by: 2days - 4days
Heads up: You may add a FREE gift note and/or schedule a future delivery in cart!
We've taken the fluffiest marshmallow and double dipped each one in the creamiest, richest chocolate. Sound good so far? There's more! Each Marshmallow is topped off with a variety everyone's favorite toppings. 
Choose from a 6 or 10 piece assortment of Milk Chocolate & Dark Chocolate, with a variety of toppings like Holiday Sprinkles & Candy Cane Crumble!
Our Marshmallow Clouds will arrive in an awesome box—perfect for gifting yourself, or a chocolate lover in your life.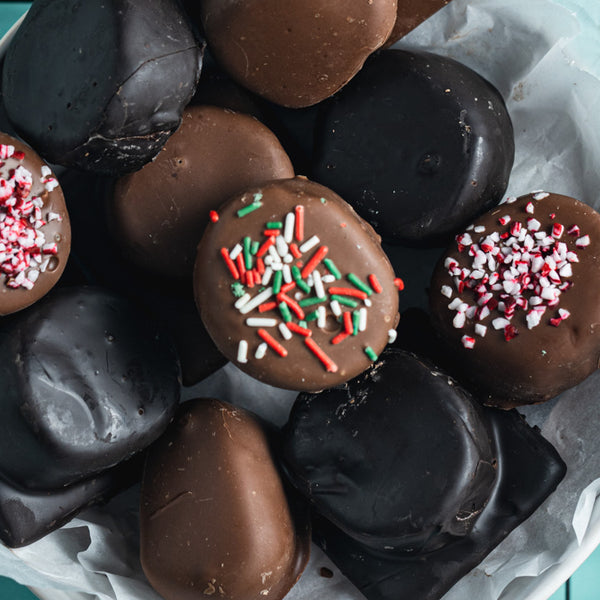 Marshmallow Clouds
$22.00