Skip to product information
Hand-Dipped Strawberries
Order today and receive it by: 2days - 4days
Heads up: You may add a FREE gift note and/or schedule a future delivery in cart!
Our hand-selected strawberries are dipped in the finest, ultra-smooth chocolate, creating a symphony of taste and luxury. Adorned with additional layers of premium chocolate and artful drizzles, we turn each berry into a miniature masterpiece. 
Choose from milk chocolate, dark, white, assorted, or the Holiday collection.
Our Hand-Dipped Strawberries will arrive in an awesome box—perfect for gifting yourself, or a chocolate lover in your life.
 Kosher. Naturally gluten-free.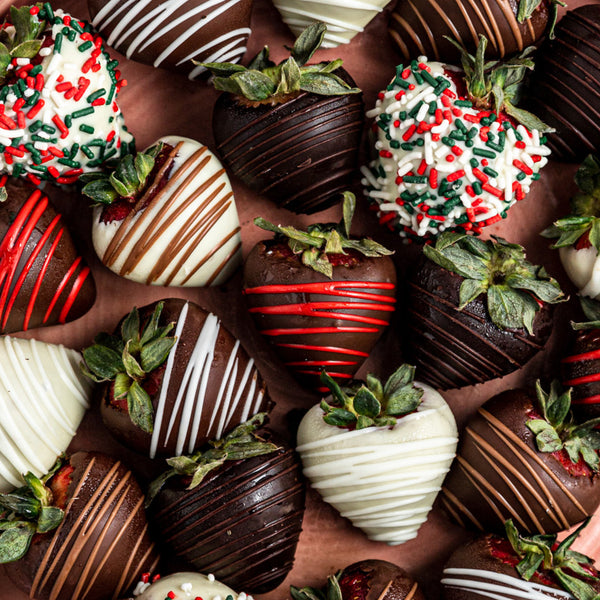 Hand-Dipped Strawberries
$58.00