Skip to product information
World's Largest Truffle
Order today and receive it by: 2days - 4days
Heads up: You may add a FREE gift note and/or schedule a future delivery in cart!
The World's Largest Truffle is an awe-inspiring culinary masterpiece that stands as a symbol of indulgence and extravagance. With a dark chocolate shell, rolled in cocoa powder, filled with dark chocolate ganache and salted caramel, this extraordinary truffle dwarfs any conventional truffle in both size and grandeur.
Crafting the World's Largest Truffle is a labor of love, requiring the expertise of master chocolatiers. Hours of meticulous work go into shaping, molding, and decorating this masterpiece.
The World's Largest Truffle is often a centerpiece at grand events, celebrations, or special occasions, where it takes center stage as a showpiece and is later shared among a fortunate group of people, making the occasion all the more memorable.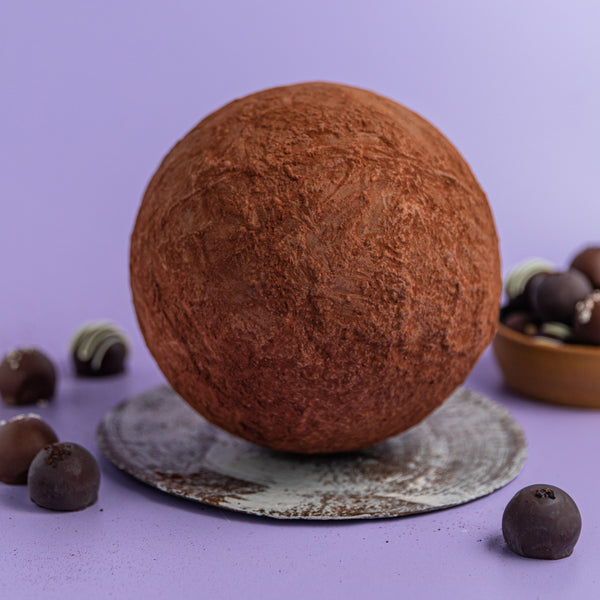 World's Largest Truffle
$250.00